It is a very tricky time of year to pick one single thing from this week to be my favourite. At the moment, all the fabric houses are bringing out their new A/W '17 collections, so expect the theme to be fabrics, fabrics, fabrics over the next few weeks!
Number one, for me, is Romo. A big name in fabric and a staple supplier for me, along with the Abaris Holdings collection of brands – Harlequin/Sanderson/Scion/Anthology.
Anyway, Romo sits easily with me and my personal style. It's usually relatively simple, lots of geometrics, and cool colour stories. Their price point means they're easy to sell too, although some of their more intricate embroideries are towards the "How much?!?!" end of the scale.
They have two main new collections this season, Floris and Lorcan.
Floris is the bigger of the two, with a coordinating wall coverings collection. A few words they've used to describe it are "sleek", "sophisticated" and "luxurious". Sounds good.
Lorcan, then, is a smaller collection of printed fabrics, using the Linarabasecloth which is one of the biggest selling plains around. Sounds like a winning combination.
Here are some beautiful shots from their website to showcase the best of the new stuff. Enjoy.
Floris: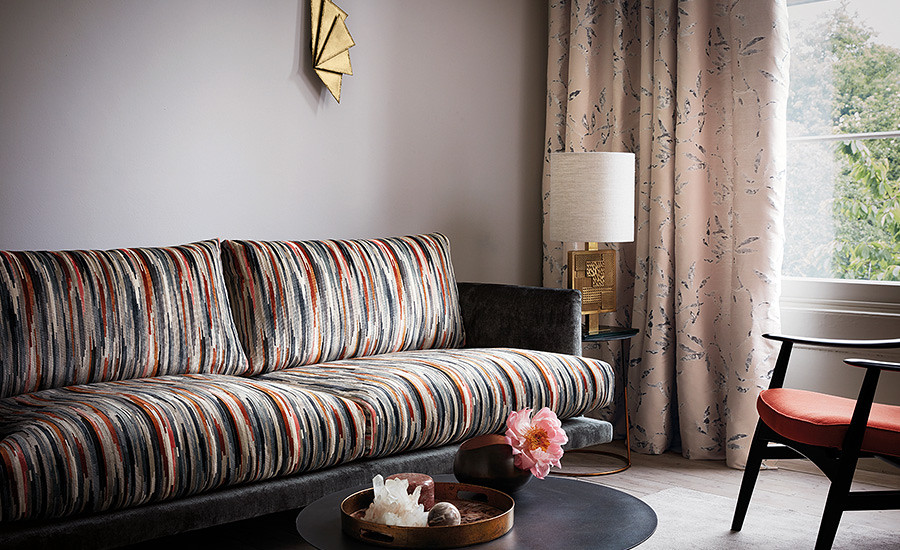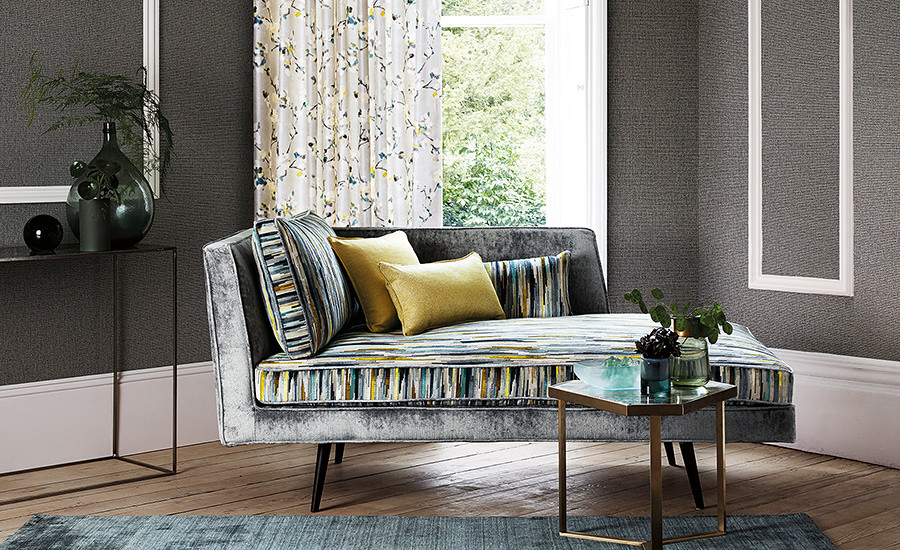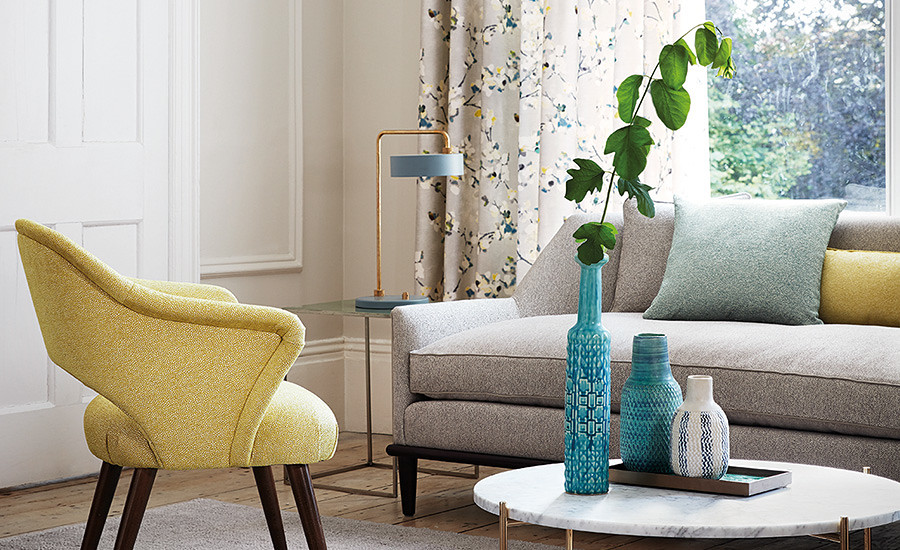 So there seems to be two main colour stories here; orange/red, and teal/yellow, both with a healthy dose of metallics and textural weaves. Although I love it, it's probably a bit too 'glam' for me and my own home.
Lorcan: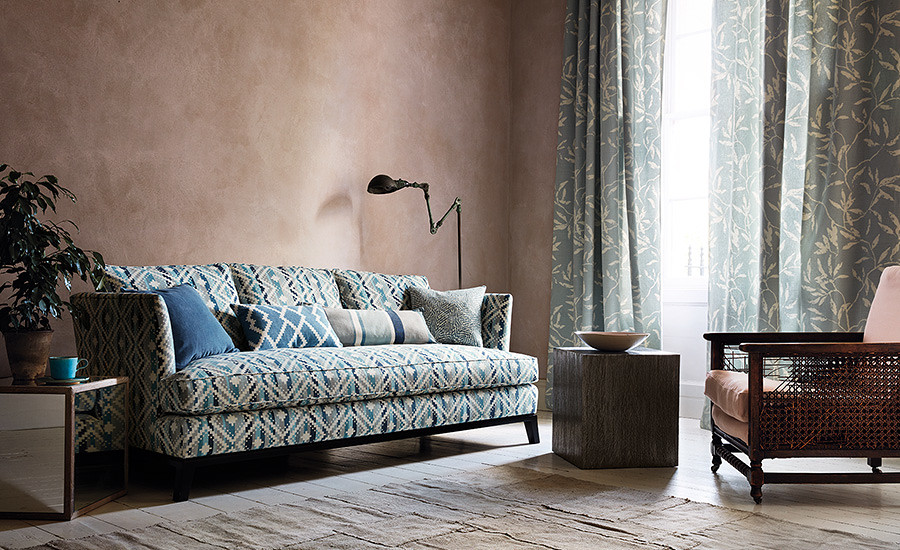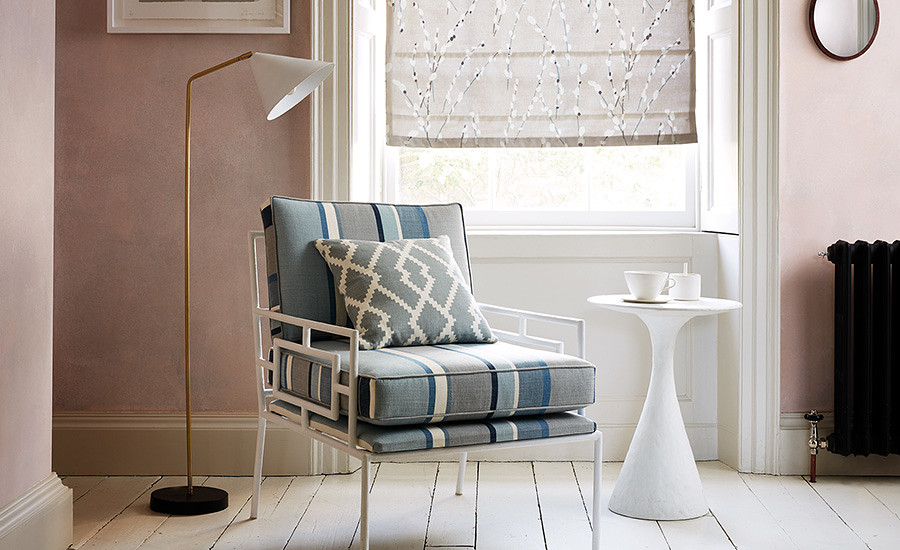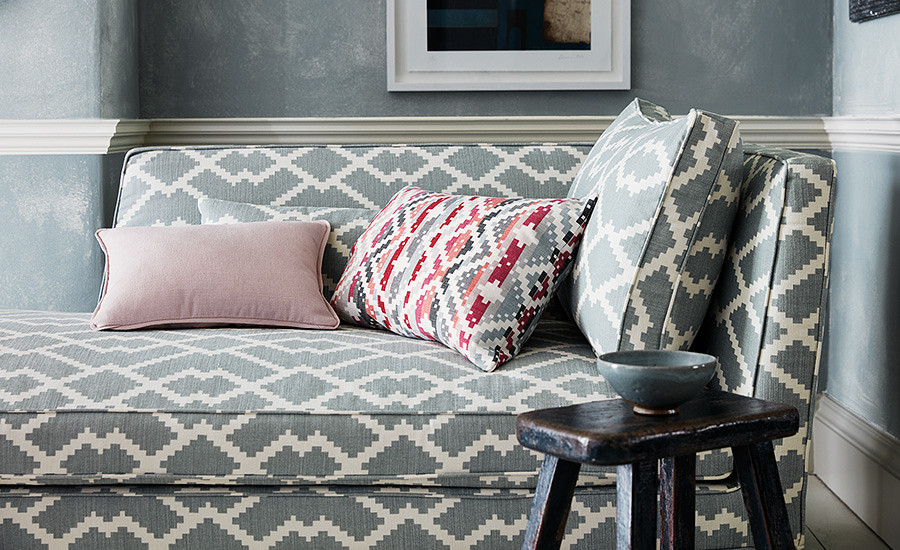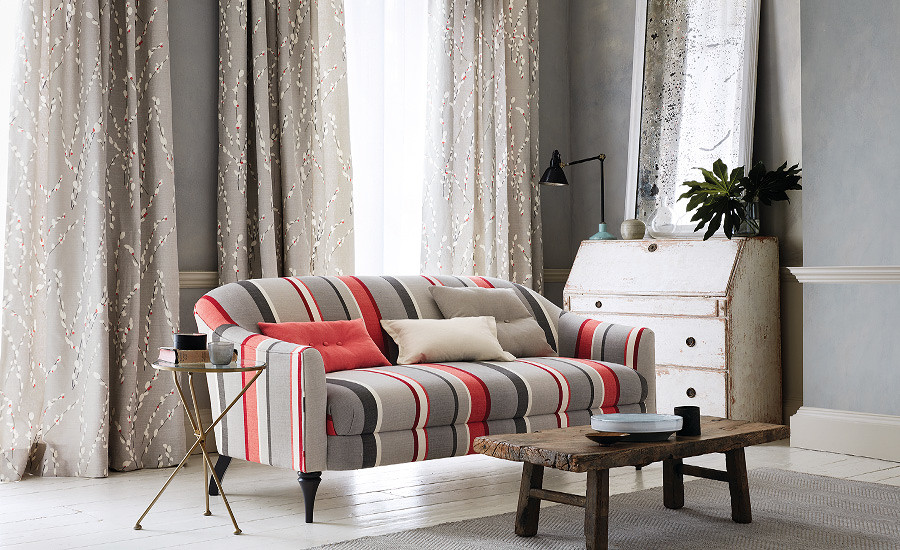 Obviously I love the predominantly blue colour story with these images, but to any die-hard Romo fan, this collection will come with a big sigh of relief that they've still got it. It is hugely reminiscent of the collections of yester-year, and surely shows Romo at it's best. I love it.
Do you have a favourite? Let me know!