This year, macrame is back big time. I absolutely love most things that have been done with it, and the little plant hangers you can get are definitely on my wish list of knick-knacks needed to give our place a bit more greenery and life.
But, I've found something slightly different, which definitely feels macrame inspired, but is actually made of wool, rather than macrame string. They're classed as 'tapestry' or 'wall hangings' and I am completely in love…
Although there are a few clever people around making similar style home accessories, the ones I've particularly fallen for are made by a lady called Filia in California and can be custom-made to fit your colour scheme.
She has an amazing profile on Instagram – designs.by.filia – and a lovely shop on Etsy of the same name, so be sure to check them out if you like what you see!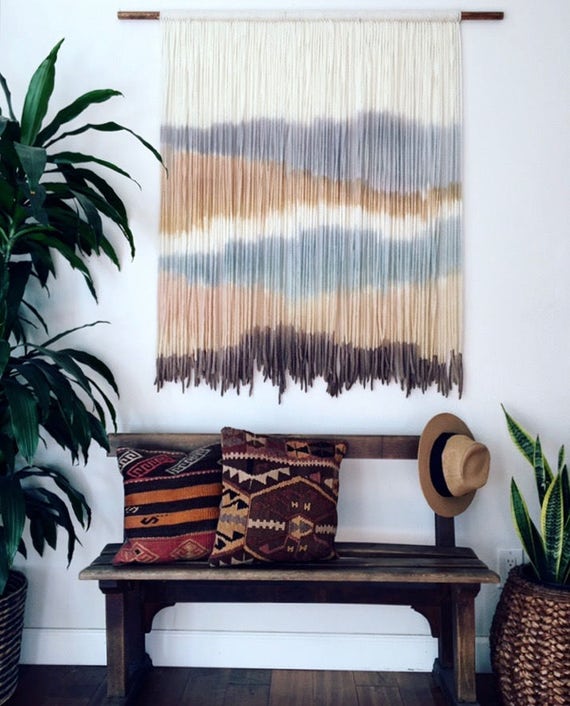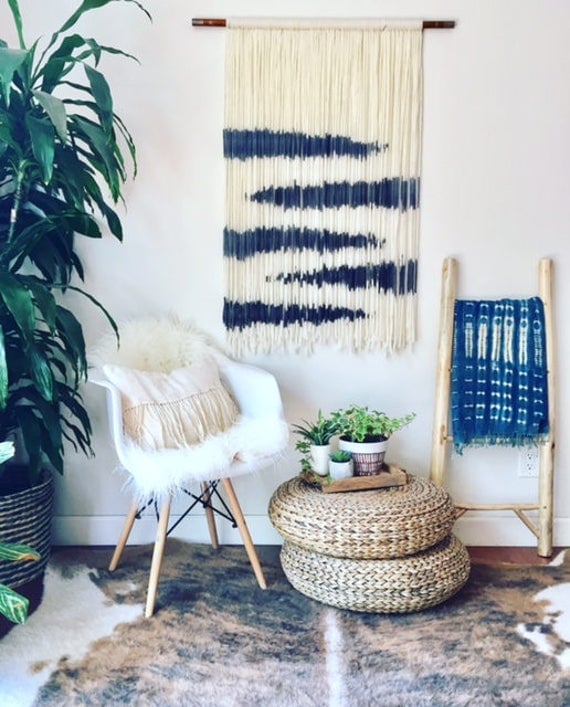 I love how they look so serene and effortless, although in reality they take hours of painstaking work. Each piece is made from 100% Peruvian wool yarn (rather than cord like traditional macrame decorations) and they are dip dyed to create these lovely layered landscapes and vibrant geometric displays.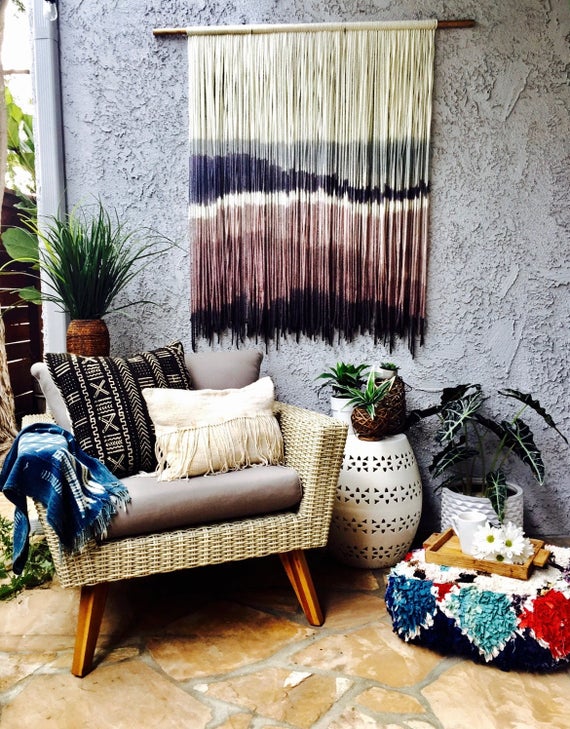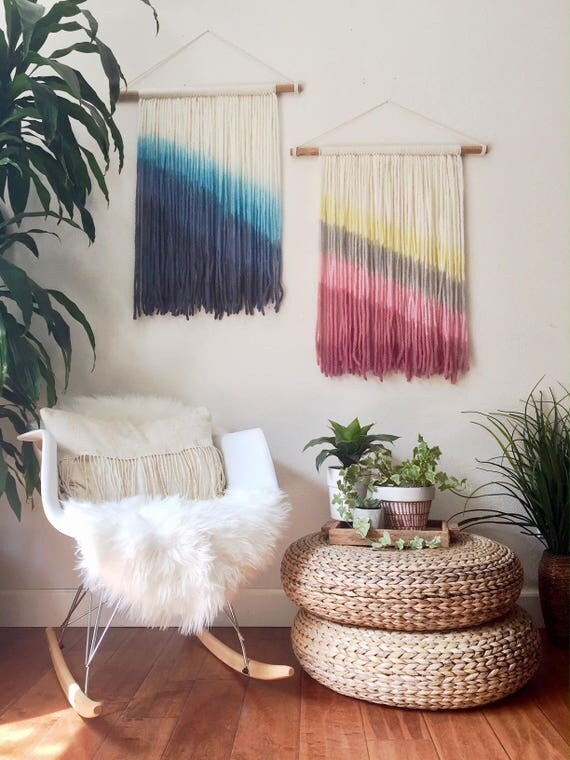 They are so gorgeous and it must be a lovely thing to do with your days, so I'm pretty annoyed I didn't think of doing it first (although I'm not sure I'd have the patience)!
I suppose they would be classed as 'boho' but I think they could easily sit in a more polished setting to create a bit of whimsy, and I love how they sit alongside the super-on-trend more global/fusion style accessories like the wicker furniture and woven baskets.
They are quite pricey, so you'd definitely have to put some thought into what colours you'd want to go for, and what space you want it hanging in, so you get the sizing bang-on. I particularly love the top image, and I think the mauve-y greys, blue and yellow ochre would look so fab in my living room on the wall opposite our fireplace…
*Disclaimer – all pictures have been taken from Filia's Etsy shop, but this post is in no way sponsored – I just really, really, really, really like these! I hope you do too?