So, this week has been a bit thin on the ground in terms of real life inspiration – been a bit of a beige week at work – so instead, my pick of the week this week is something I've been seeing lots of online.
And that is Neon signs…
Photo credit – Lisa Dawson, from her amazing Instagram account!
What a cool way to incorporate your favourite song lyric or motto into your home.
Here are some really cool options, ready to buy online;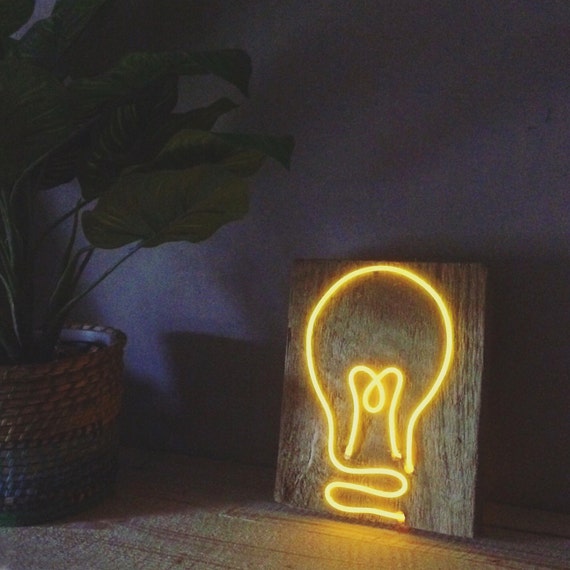 Lightbulb neon sign, £25, by ShopPrettyUtopian on Etsy
This is a great shop with loads of little neon designs that could brighten up any boring shelf or corner, at really great prices too!
Love sign, £552, neoncreations
Ok, so a bit of an investment piece but it would look so cool in our bedroom. Nothing says "love" like a big neon sign, right?!…
Cactus neon light, £25, Gypsy Warrior
If you're not the most green-fingered of sorts, but want to jump on the houseplant bandwagon, why not get one of these! You could even put the base in a plant pot for a cheeky twist.
So, that's all for this week, hope you're having a lovely sunny Sunday. We're just heading off to a Christening, and I'm  getting the legs out for the first time this Spring sans tights (eek!) so lets hope the rain stays away!