It's another fabric this week, from one of my long-standing favourites – in real life and on this blog – Designers Guild!
Plum Blossom FDG2293/03 Linen
I'm using it in a guest bedroom for a pair of pencil pleat curtains, which should give the fabric enough fullness to create a really cosy, casual feel. It does contain 49% linen, so a naturally inherent creased texture is to be expected, which I think will enhance the flowy, romantic feel of the fabric. It has lovely little pops of a sagey green and quite bright coral pink which are really subtle but gorgeous and a totally on trend colour combo at the moment.
Here are some more pics of it in action, from the Designers Guild website;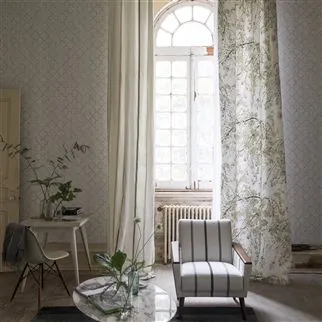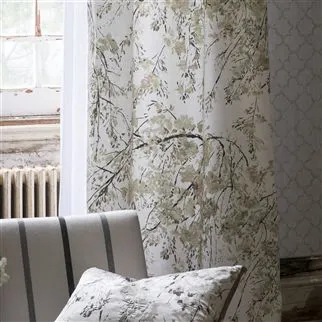 Hope you like it and you are enjoying your Sunday!